Welcome!
The Unknown Play Project involves a cross-country journey to explore shifting identities and politics among lesbians and queer women through the lens of a handful of lesbian & queer spaces. This project combines a documentary film, an interactive web-based archive, published material, and a cross-country tour of events that will foreground the voices and experiences of the queer women who occupy and maintain these spaces.
On this site you can:
---
Unknown now Published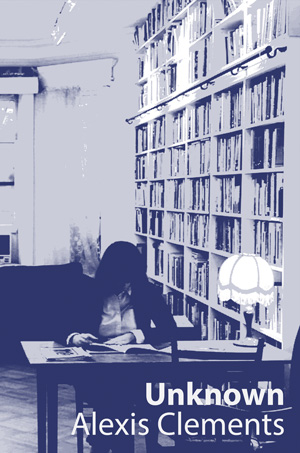 Unknown, the play written by Alexis Clements that inspired The Unknown Play Project, has been published by Private Commission.
You can purchase copies at Lulu.com (preferred option), on Amazon, at Barnes & Noble, and numerous other sites. Get your copies today (it's only $8). And if you feel up for it, give it a quick review on the site you buy it from or on Goodreads.
If you're in New York, and want to see this title in your local library (or other titles, for that matter), you can use this form to request that the library consider purchasing a copy. You can mention that it's been nominated for a Lambda Literary Award when they ask for extra info.
Related Upcoming Event
I'll be bringing a small chunk of the Unknown Play Project to:
Heels on Wheels presents… Opentoe Peepshow #20
Featuring Kama La Mackerel, rosza daniel lang/levitsky, Luz Cruz, Lena Solow, Alexis Clements, & more!
When: Sunday, Dec. 7 from 7:00pm – 10:00pm (doors open at 6:30pm)
Where: Branded Saloon, 603 Vanderbilt Ave, Brooklyn, New York 11238 (map)
Tickets: $5-10 sliding scale at the door
Performer bios here.
---
Sarah's Photos from the Road
Currently we're busy transcribing the interviews and logging all the footage we collected on the road, in addition to gathering some additional interviews. But in the meantime, you can view some of the film photography that our production assistant Sarah Nakano shot while we were on the road. View the full gallery on her website.